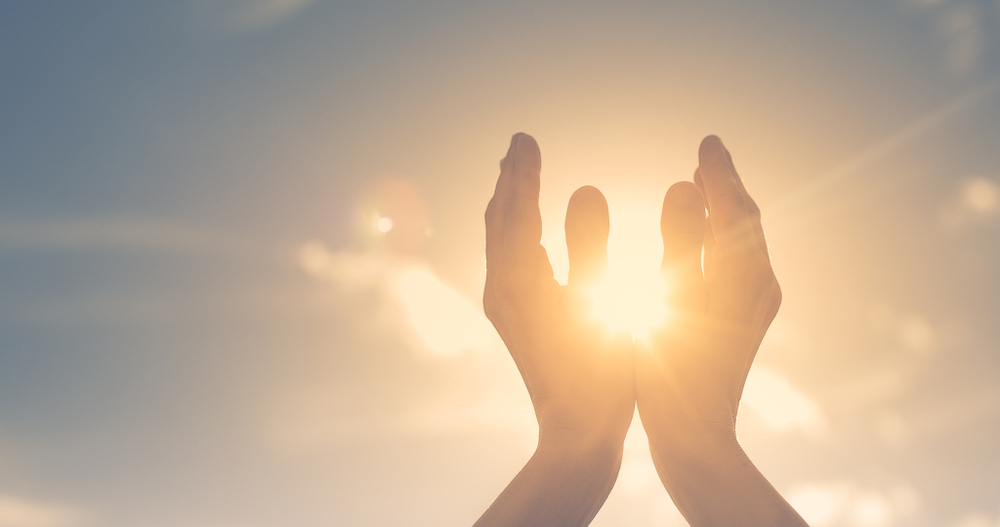 "Faith takes the first step even when you don't see the whole staircase." – Martin Luther King, Jr
In this blog post, we want to highlight 3 reasons why having faith is important while sharing some of our favorite bible stories. Every day we take many steps and make many life-changing decisions in faith, hoping that they will bring into fruition the things in life we desire most. You work hard every day in faith, hoping to get that promotion you've always wanted. You raise your children in faith, hoping they grow up to be good and do good. You exercise and eat right in faith, hoping that you'll always be in good health and that your body will never fail you. You invest in your relationships and friendships in faith, hoping that you'll never have to trudge through this life alone. And what do all these things have in common? Faith and hope. The terms faith and hope often appear to be synonymous with one another, but in reality, they are distinct in their definition. The word 'faith' derives from "fides," a Latin phrase that translates to 'trust' in the English language. To have faith is to trust someone or something and to trust that what they say is true. To have hope is to have confidence that what you believe will happen will transpire. We have hope because we have faith.
FAITH IS A SOURCE OF PEACE.
I have set my rainbow in the clouds, and it will be the sign of the covenant between me and the earth. –Genesis 9:13
Life is full of good times and also some pretty tumultuous times. And despite the good times, the bad times can sometimes seem to outweigh the good. It can cause us to question everything we believe in and to lose both faith and hope. Thankfully, God has never forsaken us and will continue to remind us that God is in control amidst life's chaos. So, even when we are in the middle of a storm, we may have peace just as Noah did all those years ago in the ark.
FAITH GIVES US COURAGE.
"So do not fear, for I am with you; do not be dismayed, for I am your God. I will strengthen you and help you; I will uphold you with my righteous right hand." –Isaiah 41:10
Do you remember the story of Daniel in the Lion's Den? It may be a popular children's story, but adults can enjoy and learn from this classic bible story just as well. In the story of Daniel in the lion's den, Daniel was forced to choose between pledging his sole allegiance to God and King Darius, Babylon's ruler at the time. Daniel refused to give up his relationship with God and was sentenced to die in the lion's den. In the end, Daniel was delivered out of the lion's den without harm. The story of Daniel in the lion's den is an amazing story of faith and deliverance. The story of Daniel is just one of many reminders that God is trustworthy, and because of this, we can have faith and hope even in the craziest of times. (You can find that story in Daniel 6.)
FAITH ENCOURAGES US TO DO GOOD.
"For the jar of flour was not used up, and the jug of oil did not run dry, in keeping with the word of the Lord spoken by Elijah." –1 Kings 17:16
There's a story in the bible that might not be as common as the story of Daniel but serves as just another excellent example of faith and hope of deliverance. Have you heard of the story of Elijah and the widow of Zarephath? Elijah was visiting Zarephath. He had traveled approximately 30 miles and was in desperate need of food. Elijah stumbled upon a widow and begged her for something to eat, but the widow told him she did not have enough to spare. She and her son were about to starve as it was. Elijah assured her that God would supply her with abundant food for her generosity. And so, with faith, the widow shared what she had saved. And just as promised, she was delivered with enough food to feed the three of them. This story is a multi-faith story. At the time, God instructed Elijah to traverse to Israel to help the Israelites. Despite not having enough to sustain him during his journey, he did as God instructed and went forth in faith. Despite not having enough food, the widow shared what she had in faith and was ultimately blessed. With God's ever-fulfilling promises, faith encourages us to do good even when we are lacking.
". . .Truly I tell you, if you have faith as small as a mustard seed, you can say to this mountain, 'Move from here to there,' and it will move. Nothing will be impossible for you." – Matthew 17:20 
HAVE FAITH.
There you have it, 3 reasons having faith is important. Faith helps up have peace despite whatever life throws at us. Faith gives us the courage to stand firm despite whatever negative consequences we may face. Faith encourages us to do what God has instructed us to do: care for one another despite our insufficiencies. Faith is a powerful tool to help us through this life. With faith in the almighty creator, we can continue moving forward even when we can't quite see where we are going. When we have faith, we have hope that we can do anything, even if our faith is as small as a mustard seed.
To see our other blog posts, check out our blog page : https://www.gethsemanesd.org/blog/.