Current Events
All of the events for the current month can be found on the Calendar page.  Below are some of the events coming up in the next few months that you may want to put on your calendar: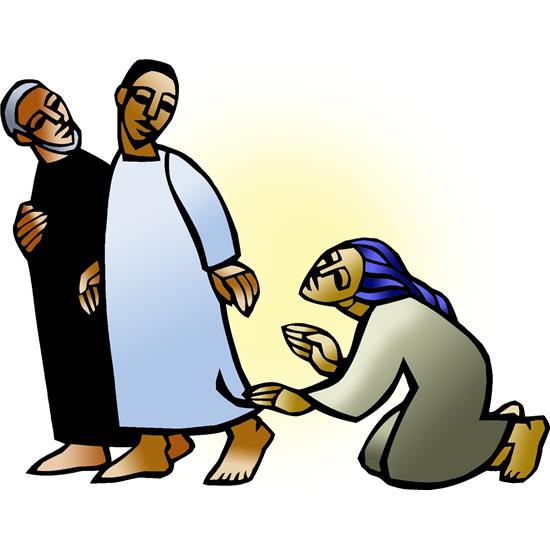 SUNDAY WORSHIP

August 7, 2022

First Reading: Genesis 15:1-9 – God's promise of a child for Abram and Sarai

Psalm: Psalm 33:12-22 – Let your lovingkindness be upon us, as we place our hope in you. (Ps. 33:22)

Second Reading: Hebrews 11:1-3, 8-16 – A model for us: Abraham's faith in a new home given by God

Gospel: Luke 12:32-40  – God will give you the treasure of the kingdom; sell all that you have
TEXT STUDY 

Monday, August 8 in the Garden Room and via Zoom for August 14

First Reading: Jeremiah 23:23-29 – God's word is like fire, like a hammer that breaks rocks

Psalm: Psalm 82 – Arise, O God, and rule the earth. (Ps. 82:8)

Second Reading: Hebrews 11:29—12:22 – The faith of the Hebrew people, a great cloud of witnesses

Gospel: Luke 12:49-56 – Jesus brings fire on earth and has a baptism with which to be baptized
Centering Prayer…
…is an ecumenical, non-sectarian practice of prayer. Centering prayer groups are hosted by Lutherans, Catholics, Methodists and more. Here in San Diego County, there are Centering Prayer groups meeting every day of the week and all are open to anyone who would like to practice this form of prayer. And 'practice' is the right word for it. We are all learning, deepening, maturing in our faith and our ability to enter into the life of Christ through this and other forms of prayer. If you would like to participate, look on http://www.contemplativeoutreachsd.org for the complete schedule or contact Pastor Karla for details. Our centering prayer group that meets at GLC Tuesdays at 11 a.m. is meeting only via the internet for now. Contact Pastor Karla (858)883-8038 or Diane Langworthy at (619)403-6822 or dlangworthy1952@gmail.com for any questions.
GLC Voted YES!
to becoming a Reconciling in Christ Congregation!
The vote was unanimous at the congregational meeting last Sunday. What does this mean? This means that we'll be listed in the public records of Reconciling Works, our ELCA partners that work for inclusion of our LGBTQIA+ neighbors, racial equity and justice for those who have been marginalized. We will have access to their materials, logo, and other resources to help us in our goal of becoming more inviting to people in our community, especially those who have been pushed out of churches in the past when their full identity or history has become known.
In tandem with our Reconciling in Christ Congregation designation, our Council is working on updating our welcome statement.
MARK YOUR CALENDARS and watch for details…
Holy Land Presentation and Pot Luck — Saturday August 6, 5:00 p.m.
On Sunday, August 14 there will be a Super Secret Special Event during worship (both services). You will NOT want to miss it! Please make a special effort to attend worship on Sunday, August 14!
Also on August 14, Congregational Informational Meeting regarding transitional housing for our homeless neighbors AND the possibilities that come with having solar panels supply our power.
God's Work Our Hands Weekend of Service — We'll provide dinner to Firehouse 28 (our firehouse) for all three shifts. More information to follow!
Congregational Anniversary Celebration: Festival Worship and Luncheon —Sunday, November 13
THE SPIRIT IS MOVING FOR GETHSEMANE!
Gethsemane has the blessing of being in the center of a convergence of ministry opportunities! Years ago, there was a dream of building low income housing on the front of the church lot (where the labyrinth is now.) That dream was never realized because the permits were denied for lack of adequate parking for the church and the dwellers. Circumstances are different now AND there is a request right now for churches to use some of their land to host pallet home communities that would serve as transitional housing for senior citizens. What's required of us? We are a little church. We don't have much extra money. Could it be possible? It certainly seems like it could! At the same time all this was coming to our attention, we also found out about some benefits for churches and non-profits to add solar power to their property AND be able to fold in some other property improvements. Plan on staying after worship on Sunday, August 14 for an informational meeting about how all this might fit together!
LIVING THE RESURRECTION
…is our baptismal calling. It is about living with joy and hope in the midst of real life where we become a blessing to our community and the world around us. It is also an 18 month guided practice of outreach to each other and to our neighbors. During the months of June and July, our Living the Resurrection team will be conducting interviews of (hopefully) every member of our congregation, either in person or by phone or zoom (your choice) to collect your thoughts on what makes GLC unique. 
THE SPIRITUAL QUESTERS TWELVE STEP STUDY
The 12 Steps of AA are a guide to living a spiritual life, adapted slightly to explicitly apply to everyone, not just addicts and alcoholics. Once a month, we will take an opportunity to consider our approach to living with an eye for the Steps, melding them with our faith. In August we'll look at Step 8 which is "We made a list of all persons we had harmed, and became willing to make amends to them all." We will meet at 7:00 p.m. on Thursday, August 11 (the 2nd Thursday of each month) on the GLC Zoom link. All are welcome. You can start any time, so why not put this August meeting on your calendar?
STOREFRONT: DINNER IS SERVED!
GLC takes dinner to Storefront, the shelter for homeless teens, on the first Monday of each month. Thank you David Pfizenmeier volunteering for August 1. It's not too early to sign up in the Narthex for upcoming months or call the office.(don't forget you can team up) to help this important outreach. This is one way we serve our youthful neighbors. Thank you all!
Even if you can't provide dinner on a Monday, perishable and non-perishable breakfast lunch and snack items are also needed, such as milk, orange juice and cereal (teenagers can go through LOTS of cereal!), bread, sandwich meat/cheese and individual bags of chips, cookies, ramen cups, Hot Pockets, frozen breakfast sandwiches, you name it! Bring non-perishables to the office on Wednesday or Thursday, or to worship any Sunday and put them in the Storefront basket, or contact Pastor Karla for pick-up/coordination for delivery of perishable or frozen items. Also, checks made out to San Diego Youth Services (Storefront written in the notes) can be mailed directly to San Diego Youth Services, 3255 Wing Street, San Diego, CA 92110 or if given to Gethsemane, note "Storefront" in the notes line.
MMACC/GLC BOOK CLUB  
This is our book club. The two congregations are in this together. The next meeting of the book club will be Wednesday, August 10 at 7:00 p.m. on Zoom (but not our GLC Zoom). It is always the 2nd Wednesday of the month. This month we will read Wish You Were Here by Jodi Picoult.
Here is a little from the publisher:
Diana O'Toole is perfectly on track. She will be married by thirty, done having kids by thirty-five, and move out to the New York City suburbs, all while climbing the professional ladder in the cutthroat art auction world. She's an associate specialist at Sotheby's now, but her boss has hinted at a promotion if she can close a deal with a high-profile client. She's not engaged just yet, but she knows her boyfriend, Finn, a surgical resident, is about to propose on their romantic getaway to the Galápagos – days before her thirtieth birthday. Right on time.
But then a virus that felt worlds away has appeared in the city, and on the eve of their departure, Finn breaks the news: It's all hands on deck at the hospital. He has to stay behind. You should still go, he assures her, since it would be a shame for all of their nonrefundable trip to go to waste. And so, reluctantly, she goes.
Almost immediately, Diana's dream vacation goes awry. Her luggage is lost, the Wi-Fi is nearly nonexistent, and the hotel they'd booked is shut down due to the pandemic. In fact, the whole island is now under quarantine, and she is stranded until the borders reopen. Completely isolated, she must venture beyond her comfort zone. Slowly, she carves out a connection with a local family when a teenager with a secret opens up to Diana, despite her father's suspicion of outsiders.
In the Galápagos Islands, where Darwin's theory of evolution by natural selection was formed, Diana finds herself examining her relationships, her choices, and herself – and wondering if when she goes home, she too will have evolved into someone completely different.
So as you can see… a little adventure, a little disaster, a little romance… a fun book to read.
The Zoom is sponsored by MMACC so the log-in info is different. Please contact Pastor Karla at (858)883-8038 for log-in information.
PRAYER QUILT MINISTRY
The Quilters meet on the 3rd Tuesday of each month, so August 16 at 10:00 a.m.-Noon in the Garden Room is the next meeting. The quilters will not meet in July.
New participants are welcome and you need not know how to sew. There are lots of tasks that are part of making this ministry function—from prepping fabric for cutting, picking colors to go together, cutting fabric or batting, placing ties—all easy to do. Recipients of prayer quilts, crocheted throws, and prayer squares often express their wonder and appreciation of this ministry of love and healing and you can be part of providing it!
Join any of our Zoom Meetings with this link:
https://us02web.zoom.us/j/82522613866?pwd=Tk9vQXN1T09ieFF4SXdzM0xkTEFqUT09
You can also join any of our meetings from the Zoom home page by entering our Meeting ID: 825 2261 3866 and the Passcode: Welcome (capital W, the rest of the letters small case). To join any of our Zoom meetings by phone, simply dial 1(669)900-9128. Once on the line at Zoom, when prompted enter the Meeting ID: 825 2261 3866 and then the Passcode: 3213747