​​​Weekly Opportunities in Light of COVID-19
All of the events for the current month can be found on the Calendar page.  Below are some of the events coming up in the next few months that you may want to put on your calendar: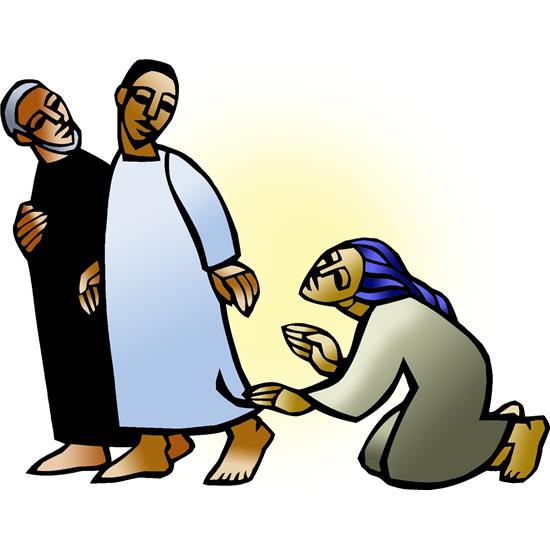 Quote of the week:
You cannot stay where you are and go with God.
—Henry Blackaby
SUNDAY WORSHIP
Contemplative Communion in the Chapel at 8:00 a.m.
Classic Communion in the Chapel and Livestream on Facebook at 9:30 a.m. (Or on Facebook any time after.)
December 5, 2021: Second Sunday of Advent 
First Reading: Malachi 3:1-4 – My messenger is a refiner and purifier
Psalm: Luke 1:68-79 – In the tender compassion of our God the dawn from on high shall break upon us. (Lk. 1:78)
Second Reading: Philippians 1:3-11 – A harvest of righteousness on the day of Jesus Christ
Gospel: Luke 3:1-6 – Prepare the way of the Lord
TEXT STUDY 
Monday, December 6, 10:30 a.m
Third Sunday of Advent – December 12, 2021
First Reading: Zephaniah 3:14-20 – Rejoice, the Lord is in your midst
Psalm: Isaiah 12:2-6 – In your midst is the Holy One of Israel. (is. 12:6)
Second Reading: Philippians 4:4-7 – Rejoice, the Lord is near
Gospel: Luke 3:7-18 – One more powerful is coming, baptizing with fire
Centering Prayer
We are all learning, deepening, maturing in our faith and our ability to enter into the life of Christ through this and other forms of prayer.
Tuesdays, 11:00 a.m.-12:30 p.m. now meeting in person at GLC and via Zoom, please contact Pastor 
Karla for connection info or show up at the chapel to participate.
CHRISTMAS EVE
CHRISTMAS EVE Service will be at 5:00 p.m. on Friday, December 24. Feel free to invite your extended family, friends, and neighbors.
Advent Labyrinth Walk
Wednesday, December 1, 8, 15, and 22 @ 4:45 p.m.
Blue Christmas Service
Wednesday, December 22 @ 6:00 p.m. in the Chapel.
CONGREGATIONAL MEETING
Sunday DECEMBER 12 we will hold a congregational meeting at 10:45 a.m. on Zoom and in Person. Items on the agenda, Election of Council Members, Endowment Committee Member and Voting Members for Synod Assembly. We will also have some discussion as to the possibility of becoming a Reconciling in Christ congregation. In light of that, a straw poll will be conducted to determine if we should proceed or not.
Immediately after the Congregational Meeting we will have a discussion of what the current emphasis on identifying a person's pronouns is all about.
A SPIRITUAL GROWTH EXPERIENCE USING THE TWELVE STEPS AS GUIDE
Every Tuesday night for an hour and a half 6:30-8 p.m., via Zoom (until December 21 we will examine our own lives in light of the principles taught in the adapted 12 Steps. 
We admitted we were powerless over people, places and things—life is basically unmanageable because it is not meant to be managed. It is meant to be lived.

Came to believe that a Power greater than ourselves could keep us in balance/is the source of wholeness and life.

Made a decision to turn our will and our lives over to the care of God as we understood God and recommit ourselves daily.

Made a searching and fearless moral inventory of ourselves as a way of truly knowing ourselves.
Admitted to God, to ourselves, and to another human being the exact nature of our wrongs and the extent of our strengths.
Were entirely ready to have God remove all our defects of character.
Humbly asked God to remove all our shortcomings.
Made a list of all person we had harmed, and became willing to make amends to them all.
Made direct amends to such people wherever possible, except when to do so would injure them or others.
Continued to take personal inventory and when we were were wrong promptly admitted it. When we were not wrong, we humbly gave thanks.

Sought through prayer and meditation, worship, singing, writing, reading/study and other means as appropriate to improve our conscious contact with God as we understood God, seeking only for God's will for us and the power to carry that out.

Having had a spiritual awakening as the result of these steps, we tried to carry this message to others, and to practice these principles in all our affairs.
It is ok to attend for one or a few or all of the sessions. At the end of the twelve weeks, which will be right before Christmas, those of us who have participated will evaluate the value of what we have done and make some decisions about where to go from there. Please feel free to invite anyone you think might be interested.We will be using the regular GLC Zoom link. 
MMACC/GLC BOOK CLUB  
This is our book club. The two congregations are in this together. The next meeting of the book club will be Wednesday, December 8 at 7:00 p.m. on Zoom. It is always the 2nd Wednesday of the month.
The book this time is a Roland Ford novel set right here in San Diego County, "Then She Vanished" by T. Jefferson Parker. Here's a little about the book: 
From the kidnapping of the wife of the California Assemblyman from the 82nd District to domestic terrorist bombings being perpetrated on governmental offices around the city and beyond by a group calling themselves "The Chaos Committee" Private Investigator Roland Ford has his hands full. You will recognize the places this gripping novel takes us; north county, east county and into San Diego itself. There are as many twists and turns in this story as there are on the road to Valley Center. 
The Zoom is sponsored by MMACC so the log-in info is different. Please contact Pastor Karla at (858)883-8038 for log-in information.
HELP NEEDED!
If you are available for December please sign up now…As we move into 2022 please consider signing up to help this important outreach.
It is now OK to take home made food when you take dinner to Storefront. Thank you. 
Even if you can't provide dinner on a Monday, perishable and non-perishable breakfast and lunch appropriate items are also needed, such as milk, orange juice and cereal (teenagers can go through LOTS of cereal!), bread, sandwich meat/cheese and individual bags of chips If you would be willing to provide them, bring non-perishables to the office or to worship any Sunday, clearly marked for Storefront, or contact Pastor Karla for pick-up/coordination for delivery of perishable items.
PRAYER QUILT MINISTRY  
The Quilters will meet in person on the 3rd Tuesday of each month (next meeting December 21) at 10 a.m.- noon  in the Garden Room. New participants (not limited to women) are welcome and you need not know how to sew. There are lots of tasks that are part of making this ministry function—from prepping fabric for cutting, picking colors to go together, cutting fabric or batting, placing ties—all easy to do. Recipients of prayer quilts, crocheted throws, and prayer squares often express their wonder and appreciation of this ministry of love and healing and you can be part of providing it!
Join any of our Zoom Meetings with this link.
You can also join any of our meetings from the Zoom home page by entering our Meeting ID: 825 2261 3866 and the Passcode: Welcome (capital W, the rest of the letters small case) 
To join any of our Zoom meetings by phone, simply dial 1(669)900-9128 
Once on the line at Zoom, when prompted enter the Meeting ID: 825 2261 3866 and then the Passcode: 3213747
CENTERING PRAYER
Tuesdays, 11:00 a.m.-12:30 p.m. now meeting in person at GLC and via Zoom, please contact Pastor Karla for connection info or show up at the chapel to participate.
Tuesday Spiritual Growth Group: 6:30-8 p.m. on our Zoom link 
Second Sunday of Advent – December 5
Contemplative Communion Service in the chapel at 8:00 a.m. led by Debbie Attwood
Classic Communion Service on Facebook Live and In Person in the chapel at 9:30 a.m. 
Text Study Monday, December 6, 10:30 a.m. in the Garden Room and via Zoom
(see scriptures listed above for December 12).