Current Events
All of the events for the current month can be found on the Calendar page.  Below are some of the events coming up in the next few months that you may want to put on your calendar: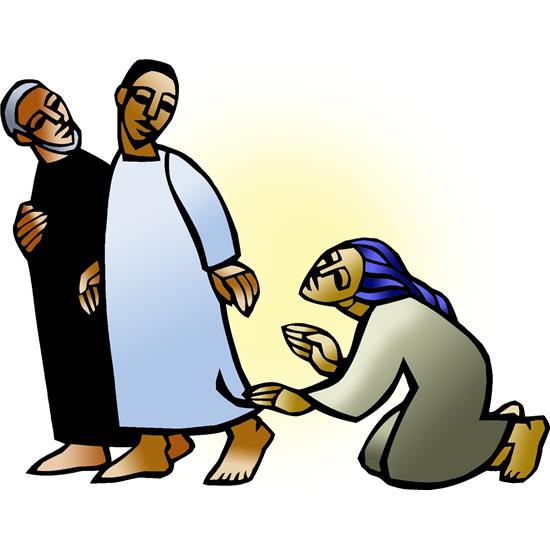 SUNDAY WORSHIP
Contemplative Communion in the Chapel at 8:00 a.m. 
Gospel Service with Communion — in the Chapel and Livestream on Facebook at 9:30 a.m. (Or on Facebook any time after.)
May 15, 2022: 5th Sunday of Easter
First Reading: Acts 11:1-18 – Peter's vision: God give the Gentiles repentance that leads to life
Psalm: Psalm 148 – The splendor of the Lord is over earth and heaven. (Ps. 148:13)
Second Reading: Revelation 21:1-6 – New heaven, new earth: springs of living water in the new Jerusalem
Gospel: John 13:31-35 – Jesus gives a new commandment: love one another as I have loved you
TEXT STUDY 
On Monday, May 16 in the Garden Room and via Zoom
6th Sunday of Easter – May 22
First Reading: Acts 16:9-15 – Lydia and her household are baptized by Paul
Psalm: Psalm 67 – Let the nations be glad and sing for joy. (Ps. 67:4)
Second Reading: Revelation 21:1-, 22—22:5 – The Lamb is the light of the city of God
Gospel: John 14:23-29 – The Father will send the Holy Spirit
Centering Prayer…
…is an ecumenical, non-sectarian practice of prayer. Centering prayer groups are hosted by Lutherans, Catholics, Methodists and more. Here in San Diego County, there are Centering Prayer groups meeting every day of the week and all are open to anyone who would like to practice this form of prayer. And 'practice' is the right word for it. We are all learning, deepening, maturing in our faith and our ability to enter into the life of Christ through this and other forms of prayer. If you would like to participate, look on http://www.contemplativeoutreachsd.org for the complete schedule or contact Pastor Karla for details. Our centering prayer group that meets at GLC Tuesdays at 11 a.m. is meeting only via the internet for now. Contact Pastor Karla (858)883-8038 or Diane Langworthy at (619)403-6822 or dlangworthy1952@gmail.com for any questions.
RECONCILING IN CHRIST VOTE AND UPDATE ON THE LABYRINTH PROJECT
The council set Sunday, May 15 for a special congregational meeting to vote on becoming a Reconciling in Christ congregation. It will be after worship, so at 10:45. We are also working on updating our welcome statement, which is part of the process. If the vote is yes, then we need to decide as a congregation how we want to make our initial gift to Reconciling Works and how and when we want to have a celebration to mark the beginning of this partnership in ministry. We will also be updating the congregation on the bids we have gotten for the Labyrinth project.
THE SPIRITUAL QUESTERS TWELVE STEP STUDY
The 12 Steps of AA are a guide to living a spiritual life, adapted slightly to explicitly apply to everyone, not just alcoholics. Once a month, we will take an opportunity to consider our approach to living with an eye for the Steps, melding them with our faith. In May we'll look at Step 5 which is "We admitted to God, to ourselves, and to another human being the exact nature of our wrongs and the extent of our strengths." We will meet at 7:00 p.m. on Thursday, May 12 (the 2nd Thursday of each month) on the GLC Zoom link. All are welcome. You can start any time, so why not put the May meeting on your calendar?
STOREFRONT: DINNER IS SERVED!
GLC takes dinner to Storefront, the shelter for homeless teens, on the first Monday of each month. Thank you Becky Baker for signing up for Monday, June 6! We still need someone for Monday, July 4. Your help is needed… (don't forget you can team up) to help this important outreach. This is one way we serve our youthful neighbors. A new sign up sheet is in the Narthex or call the office. Thank you all!
Even if you can't provide dinner on a Monday, perishable and non-perishable breakfast lunch and snack items are also needed, such as milk, orange juice and cereal (teenagers can go through LOTS of cereal!), bread, sandwich meat/cheese and individual bags of chips, cookies, ramen cups, Hot Pockets, frozen breakfast sandwiches, you name it! Bring non-perishables to the office on Wednesday or Thursday, or to worship any Sunday and put them in the Storefront basket, or contact Pastor Karla for pick-up/coordination for delivery of perishable or frozen items. Also, checks made out to San Diego Youth Services (Storefront written in the notes) can be mailed directly to San Diego Youth Services, 3255 Wing Street, San Diego, CA 92110 or if given to Gethsemane, note "Storefront" in the notes line.
MMACC/GLC BOOK CLUB  
This is our book club. The two congregations are in this together. The next meeting of the book club will be Wednesday, May 11 at 7:00 p.m. on Zoom. It is always the 2nd Wednesday of the month. The book to be discussed is Migrations: A Novel by Charlotte McConaghy. 
This was an Amazon Best Book of August 2020. Migrations is about Franny Stone, who goes to the ends of the earth in search of herself and to track what might be the last migration of Arctic terns, birds that travel from pole to pole every year. It's also about love, adventure, climate change, and what happens when a person simultaneously runs away from her past and runs straight towards it. From Antarctica to a prison in Ireland, from Australia to Galway, Franny traverses the world and with every turn of the page, you learn more about why she's always on the move. The novel is written make it feel like a memoir. 
The Zoom is sponsored by MMACC so the log-in info is different. Please contact Pastor Karla at (858)883-8038 for log-in information.
PRAYER QUILT MINISTRY  
The Quilters will meet on the 3rd Tuesday of each month (next meeting is Tuesday May 17) at 10:00 a.m.-Noon in the Garden Room. Our quilters have really come through on the special project for Synod Assembly May 19-21! We'll dedicate the finished pocket prayer squares this Sunday!
LOOKING AHEAD
MARK YOUR CALENDARS and watch for details…
Chili and Cookie Cook-Off Agape San Diego Fundraiser and Holy Land Presentation Event Saturday, June 4, 5:00-7:00 p.m.
Congregational Anniversary Celebration: Festival Worship and Luncheon —Sunday, November 13
CONTRIBUTIONS
Gethsemane Lutheran Church and Gethsemane Christian Preschool are entirely self-supporting, funded by our members, participants, and partners (such as our preschool parents). Together we pledge to continue to do God's work, always looking to both our past traditions, our present calling and our future service to God via being a blessing to the world. We are willing to respond with faith and courage as new twists become necessary. All we ask is that you do your best to support this ministry so we can to do God's work together; in our daily work, with our finances, in our relationships, in our lives. Thank you for your contribution to this ministry we share!
Join any of our Zoom Meetings with this link:
https://us02web.zoom.us/j/82522613866?pwd=Tk9vQXN1T09ieFF4SXdzM0xkTEFqUT09
You can also join any of our meetings from the Zoom home page by entering our Meeting ID: 825 2261 3866 and the Passcode: Welcome (capital W, the rest of the letters small case). To join any of our Zoom meetings by phone, simply dial 1(669)900-9128. Once on the line at Zoom, when prompted enter the Meeting ID: 825 2261 3866 and then the Passcode: 3213747
BOOK CLUB Wednesday, May 11, 7:00 p.m. "Migrations: A Novel" by Charlotte McConaghy
SPIRITUAL QUESTERS STEP STUDY Thursday, May 12, 7:00 p.m.
Celestial Harp Concert Saturday, May 14, 2:30-3:30 p.m. in the Chapel
5th Sunday of Easter – May 15 
Contemplative Communion Service in the chapel at 8:00 a.m.
Classic Communion Service on Facebook Live and In Person in the chapel at 9:30 a.m. 
TEXT STUDY Monday, May 16 (See scriptures listed above for May 22).
CENTERING PRAYER
Tuesday May 17, 11:00 a.m.-12:30 p.m. via Zoom, please contact Pastor Karla for connection info.
SURVIVORS OF TORTURE INTERNATIONAL VIRTUAL TOUR
Sunday, May 22, after worship, we will have a presentation in the Garden Room via Zoom with a staff member from Survivors of Torture International, as San Diego based and Lutheran founded organization that serves a desperately needy population here in our city: survivors of political torture that have sought a new life in the US and have landed here. This presentation is meant to give information about the need and the ways SOTI meets those needs. This is not a fundraising effort, but as they call it, a 'friends-raising' effort.
Please plan on staying for this presentation after worship (during fellowship) on Sunday, May 22!