Current Events
All of the events for the current month can be found on the Calendar page.  Below are some of the events coming up in the next few months that you may want to put on your calendar: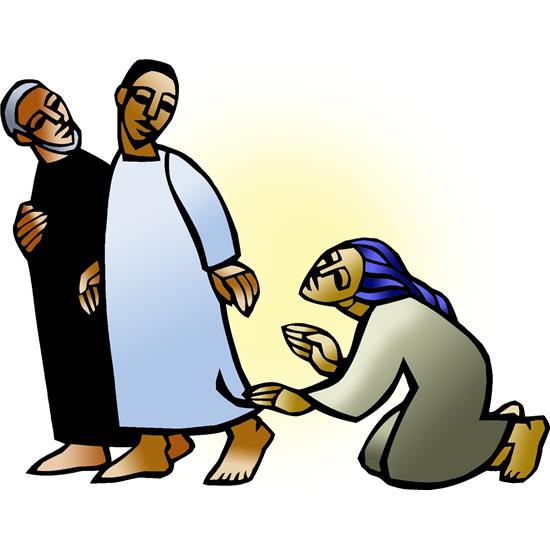 SUNDAY WORSHIP

December 11, 2022 – 3rd Sunday of Advent

First Reading: Isaiah 35:1-10 – The desert blooms as God's people return for exile

Psalm: Psalm 146:5-10 – The Lord lifts up those who are bowed down. (Ps. 146:8)

Second Reading: James 5:7-10 – Patience until the coming of the Lord

Gospel: Matthew 11:2-11 – The forerunner of Christ
 TEXT STUDY 

Monday, December 12 for Sunday, December 18, 10-11 a.m. in the Garden Room and on Zoom

First Reading: Isaiah 7:10-16 – The sign of Immanuel

Psalm: Psalm 80:1-7, 17-19 – Let your face shine upon us, and we shall be saved. (Ps. 80:7)

Second Reading: Romans 1:1-7 – Paul's greeting to the church at Rome

Gospel: Matthew 1:18-25 – A God near at hand
Centering Prayer…
…is an ecumenical, non-sectarian practice of prayer. Centering prayer groups are hosted by Lutherans, Catholics, Methodists and more. Here in San Diego County, there are Centering Prayer groups meeting every day of the week and all are open to anyone who would like to practice this form of prayer. And 'practice' is the right word for it. We are all learning, deepening, maturing in our faith and our ability to enter into the life of Christ through this and other forms of prayer. If you would like to participate, look on http://www.contemplativeoutreachsd.org for the complete schedule or contact Pastor Karla for details. Our centering prayer group that meets at GLC Tuesdays at 11 a.m. is meeting only via the internet for now. Contact Pastor Karla (858)883-8038 or Diane Langworthy at (619)403-6822 or dlangworthy1952@gmail.com for any questions. There will be an all day retreat on campus December 13th.
GLC Voted YES!
to becoming a Reconciling in Christ Congregation!
The vote was unanimous at the congregational meeting last Sunday. What does this mean? This means that we'll be listed in the public records of Reconciling Works, our ELCA partners that work for inclusion of our LGBTQIA+ neighbors, racial equity and justice for those who have been marginalized. We will have access to their materials, logo, and other resources to help us in our goal of becoming more inviting to people in our community, especially those who have been pushed out of churches in the past when their full identity or history has become known.
In tandem with our Reconciling in Christ Congregation designation, our Council is working on updating our welcome statement.
Upcoming Dates:
Christmas Eve Service – 5:00 p.m.    Christmas Day – No Sunday Service
New Year's Day – 8:00 a.m. and 9:30 a.m. service
BIBLE STUDY – What's Next?…
Watch for a new series to start in 2023
Saturdays Starting up in January 10-11:30 a.m. in the Garden Room the 2nd and 4th Saturdays. Bring your Bible. All are welcome!
LIVING THE RESURRECTION
…is our baptismal calling. It is about living with joy and hope in the midst of real life where we become a blessing to our community and the world around us. It is also an 18 month guided practice of outreach to each other and to our neighbors. During the months of June and July, our Living the Resurrection team will be conducting interviews of (hopefully) every member of our congregation, either in person or by phone or zoom (your choice) to collect your thoughts on what makes GLC unique. 
THE SPIRITUAL QUESTERS TWELVE STEP STUDY
The 12 Steps of AA are a guide to living a spiritual life, adapted slightly to explicitly apply to everyone, not just addicts and alcoholics. Once a month, we will take the opportunity to consider our approach to living with an eye for the Steps, melding them with our faith. In December we'll look at Step 12 which is "Having had a spiritual awakening as the result of these steps, we tried to carry this message to others, and to practice these principles in all our affairs." We will meet at 7:00 p.m. on Thursday, December 8th (the 2nd Thursday of each month) on the GLC Zoom link. All are welcome.
STOREFRONT: DINNER IS SERVED!
GLC takes dinner to Storefront, the shelter for homeless teens, on the first Monday of each month. It's not too early to sign up for JANUARY 2023 in the Narthex or call the office. This is one way we serve our youthful neighbors. Thank you all!
Even if you can't provide dinner on a Monday, perishable and non-perishable breakfast, lunch, and snack items are also needed, such as milk, orange juice, and cereal (teenagers can go through LOTS of cereal!), bread, sandwich meat/cheese and individual bags of chips, cookies, ramen cups, Hot Pockets, frozen breakfast sandwiches, you name it! Bring non-perishables to the office on Wednesday or Thursday, or to worship any Sunday and put them in the Storefront basket, or contact Pastor Karla for pick-up/coordination for delivery of perishable or frozen items. Also, checks made out to San Diego Youth Services (Storefront written in the notes) can be mailed directly to San Diego Youth Services, 3255 Wing Street, San Diego, CA 92110 or if given to Gethsemane, note "Storefront" in the notes line.
MMACC/GLC BOOK CLUB  
This is our book club with an opportunity to mix and mingle with readers from the Mary Magdalen community. It is a wonderful fellowship opportunity. We meet on the 2nd Wednesday of each month so our next meeting is Wednesday, December 14th at 7pm online. This month we are reading "Deacon King Kong" by James McBride, a National Book Award-winning author.
Here is a little about the book:
In September 1969, a fumbling, cranky old church deacon known as Sportcoat shuffles into the courtyard of the local housing project, pulls a .45 from his pocket, and in front of everybody shoots the project's drug dealer at point-blank range. In this book, McBride brings to vivid life the people affected by the shooting: the victim, the African-American and Latinx residents who witnessed it, the white neighbors, the local cops assigned to investigate, the members of the Five Ends Baptist Church where Sportcoat was deacon, the neighborhood's Italian mobsters, and Sportcoat himself. It becomes clear that the lives of the characters overlap in unexpected ways. When the truth does emerge, Deacon King Kong demonstrates that love and faith live in all of us.
The Zoom is sponsored by MMACC so the log-in info is different. Please contact Pastor Karla at (858)883-8038 for log-in information.
PRAYER QUILT MINISTRY
The Quilters meet normally on the 3rd Tuesday of each month, however in  December they will meet on the 14th  at 10:00 a.m.-3:00 p.m. in the Garden Room.
New participants are welcome and you need not know how to sew. There are lots of tasks that are part of making this ministry function—from prepping fabric for cutting, picking colors to go together, cutting fabric or batting, placing ties—all easy to do. Recipients of prayer quilts, crocheted throws, and prayer squares often express their wonder and appreciation of this ministry of love and healing and you can be part of providing it!
Join any of our Zoom Meetings with this link:
https://us02web.zoom.us/j/82522613866?pwd=Tk9vQXN1T09ieFF4SXdzM0xkTEFqUT09
You can also join any of our meetings from the Zoom home page by entering our Meeting ID: 825 2261 3866 and the Passcode: Welcome (capital W, the rest of the letters small case). To join any of our Zoom meetings by phone, simply dial 1(669)900-9128. Once on the line at Zoom, when prompted enter the Meeting ID: 825 2261 3866 and then the Passcode: 3213747