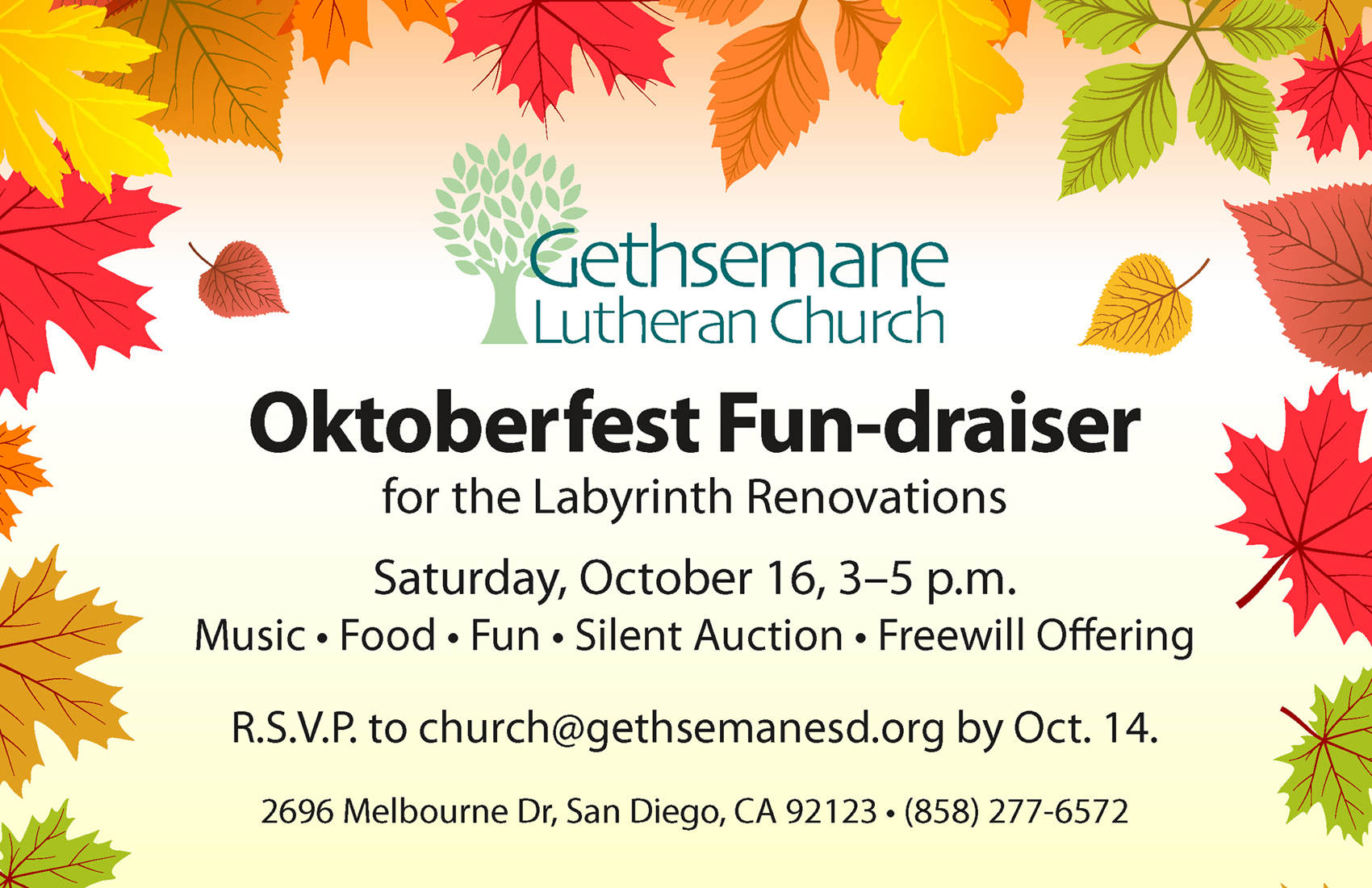 OCTOBERFEST
October 16, 2021 @ 3:00 pm

-

5:00 pm
OCTOBERFEST FUN-DRAISER FOR THE LABYRINTH RENOVATION
Saturday, October 16, 3-5 p.m. in the Courtyard
Menu will include bratwurst and their usual fixings, German and American potato salad, beer and wine (the permit is in process!), sodas and water. Music, rock painting and plain ol' good times being together, mixing with our neighbors and preschool parents.
The opportunity baskets are on display! Tickets will be 3 tickets fo$5. We have…
items to pamper yourself or those you love,
Items for setting up or upgrading your kitchen — especially good as a shower or housewarming gift)
Items for a family game night
Items for your furry family member
A trip to Las Vegas and the Grand Canyon (lodging, airfare for 2 and an excursion to the western rim is included)
A collection of recipes using fig jam and a jar of fig jam from the tree on our property
And more…
Please RSVP to church@gethsemanesd.org today! (Or at least by the 14th!) And remember to invite your friends and neighbors.
Share This Story, Choose Your Platform!